Drain Cleaning Services for Clogged Drains
We offer a comprehensive range of residential and commercial drain cleaning services at Fite Plumbing. Our expert plumbers tackle clogged kitchen drains, bathroom drains, outdoor drains, and even sewer lines. So when you encounter a drain problem, trust our professional plumbers to provide efficient and effective solutions.
Recognizing Signs of a Clogged Drain
Dealing with a sewer backup or foul odors emanating from your toilet, sink, bathtub, or shower can be extremely frustrating. If you notice any of the following signs, a problem likely exists in your sewer or water line, and it's time to call the plumbing professionals at Fite Plumbing for drain cleaning:
Unpleasant Odors: Are you detecting a localized, unpleasant odor around your tub or sink? If that odor is unrelated to trash, chances are high that food, organic waste, or other smelly materials are clogging the drain, and you must clear them out.
Slow Mainline Drains: Are you experiencing water pooling at your feet in the shower or slow drainage in your sink? These are common indications of drain obstructions. While you may attempt to clear the blockage yourself, most drain blockages leave behind debris and residue that require the expertise of our professional plumbers at Fite Plumbing to clean out thoroughly.
Sewage Backflow: Clogs can sometimes be forced deeper into your piping, ultimately reaching your sewer line. As a result, sewage cannot flow properly into the municipal sewer system, causing it to flow back through your kitchen and bathroom drains. Before this messy situation occurs, contact your drain cleaning experts in Plainfield, Indiana, at Fite Plumbing to unclog the persistent blockage.
Comprehensive Drain Cleaning Services
We provide a complete range of installation, maintenance, and repair services for your home's drain system. Regardless of the problem or the time of year, you can rely on the trusted professionals at Fite Plumbing to deliver exceptional service and quality craftsmanship.
Kitchen Drain Cleaning
Over time, kitchen drains can become slower or clogged due to the accumulation of greases, soaps, fats, and detergents within the pipes. If your kitchen drain is clogged, Fite Plumbing's skilled plumbers will use drain machines to cut through the clog, remove the debris, and restore your kitchen sink drain to its full functionality. With our drain and sewer cleaning expertise, you can trust Fite Plumbing to resolve your kitchen drain issues.
Bathroom Drain Cleaning
A slow-draining bathroom sink is often the first sign of a clogged drain. Accumulated soap scum, hair, toothpaste, beauty products, and other substances can gradually build up, leading to clogs in bathroom sink drains. Bathrooms pose unique challenges when it comes to drain maintenance, with showers, tubs, sinks, and even toilets susceptible to clogs from various materials. Our Fite Plumbing plumbers have the tools and expertise to handle clogged bathroom drains, offering expert sewer and drain cleaning services.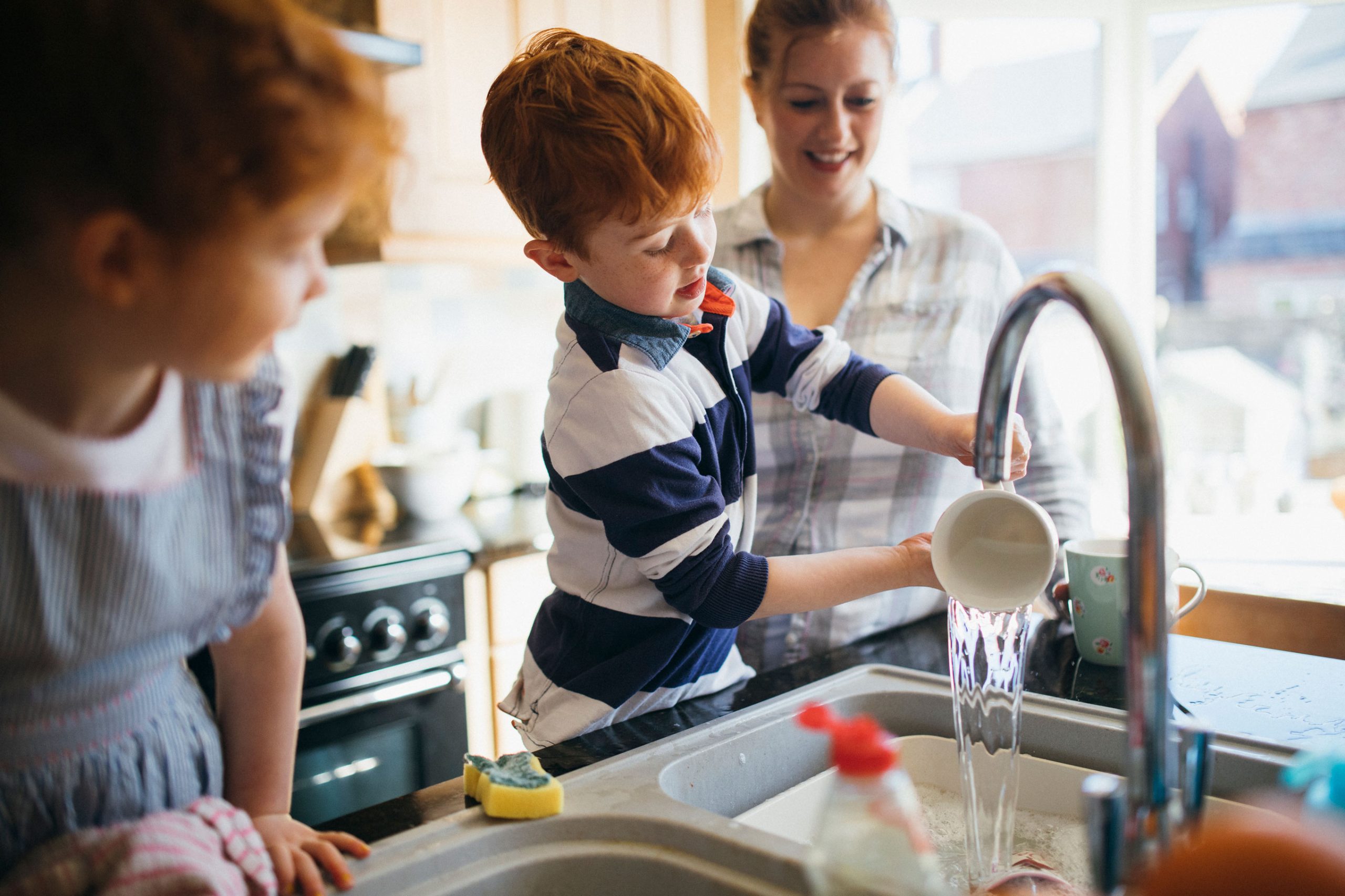 Floor Drain Cleaning
Floor drains in basements, laundry or utility rooms, garages, and patios prevent water damage by diverting excess water. If you're experiencing a clog in your basement floor drain, our skilled professionals can identify the location of the obstruction, perform expert drain cleaning to clear the backup and provide maintenance tips to prevent future clogs and maintain clear pipes.
Commercial Drain Cleaning
At Fite Plumbing, our plumbing experts are equipped to handle all types of commercial, industrial, and municipal sewer and drain problems. For example, we understand that foreign objects such as straws, paper towels, mop strings, utensils, toys, and feminine hygiene products can lead to blockages in sink drains, floor drains, kitchen drains, toilets, and sewer pipes. With our commercial expertise and specialized equipment, Fite's plumbing and drain professionals are prepared to address various commercial drain cleaning services, including drain and sewer line cleaning, repair, and replacement.
Choosing the Best Main-Line Cleaner
While numerous products claim to remove debris with a simple chemical solution, they often fail to address larger clogs. In most cases, professional drain clearing and cleaning are necessary. Schedule your cleaning service today by calling (317) 271-5400.
Cost of Clearing a Main-Line Drain
The cost of clearing a mainline drain can vary depending on the nature of the problem. Some fixes may be quick and straightforward, while others require more time and effort. Regardless of what is causing the clog in your home's main drain, our highly skilled plumbers at Fite Plumbing offer upfront pricing and ensure your satisfaction. Our trained technicians can provide an upfront estimate that includes a diagnostic report at a competitive cost. Contact us at (317) 271-5400 today.
Common Sewer and Drain Services
Our experienced plumbers offer a range of sewer and drain services, including:
Plumbing or Drain Repair Diagnostics: Our technicians locate and determine the underlying problem in your plumbing system.
Clogged Drain Solutions: We can efficiently solve any blocked drain issues.
Rooter Drain Cleaning: We effectively remove root obstructions in your main sewer line.
Proudly Serving the Greater Plainfield, Indiana Area: Fite Plumbing is dedicated to providing professional service in the Plainfield, Indiana area.

Fite Plumbing, Heating, and Cooling welcomes any project, large or small. Don't hesitate to contact us with any questions you may have about plumbing or the services we provide. We look forward to hearing from you.
Indianapolis, Plainfield, Avon, Mooresville, Greenwood, Whitestown , Fishers, Noblesville, Carmel, Zionsville, Geist, Brownsburg, Beech Grove and Central Indiana areas