Frozen Pipe
What Do I Do if My Pipes are Frozen and Burst? If you're facing the unfortunate situation of burst pipes, immediately contacting Fite Plumbing at (317) 271-5400 is crucial to resolve the issue before it escalates. Our skilled professionals will promptly visit your home, provide a comprehensive assessment, and offer competitive, transparent pricing to fix your problem.
Trust the Local Plainfield, Indiana Frozen Pipe Repair Experts.
Our Promise to You is to Perform the Correct Frozen Pipe Repair at an Honest Price.
When you need Frozen Pipe services, trust the experts at Fite Plumbing. Our technicians have the skills, knowledge, and tools to fix most Frozen Pipe problems on the spot.
When your Fite Plumbing technician arrives at your home, they will explain all of your options before starting repairs so you can make informed decisions before any work begins. We service and repair most brands of equipment, so you can trust us to perform a professional Frozen Pipe job.
Your Satisfaction is Our Priority. We are not content until you are happy with the results.
Fite Plumbing is Here for All Your Repair Needs!
Expert advice:

 Our expert team of technicians will always offer professional, licensed, and certified advice.

Upfront pricing:

 We believe in transparency, and you can trust that the quoted price is the price you will pay.

Honest recommendations:

We only recommend necessary repairs, ensuring you receive the most cost-effective solution for your plumbing issues.

On-the-spot repairs:

 Our service vehicles are fully stocked with an extensive inventory of parts, allowing us to complete 93% of repairs without delay.

Commitment to excellence:

 We stand by all recommended repairs, ensuring that the job is done right the first time.
Still Have Questions? Contact Us for All Your Plumbing Repair Inquiries! Fite Plumbing is Proudly & Professionally Offering Frozen Pipe Services in the Plainfield, Indiana area. Check out all of our current offers for the best value. 
Fite Plumbing Offers the Best Frozen/Burst Pipe Repair Services at a Reasonable Cost Near Plainfield, INDIANA
Call Right Now for Immediate Relief!
What are the Signs of a Frozen or Burst Pipe in Need of Repair?
Discovering that your faucet is not producing water, seeing frost on your pipes, or even worse, encountering flooding in your home can be extremely frustrating. You're likely dealing with a frozen or burst pipe that requires immediate repair. Fortunately, Fite Plumbing is here to help you out. However, it's important to identify a cracked pipe before it leads to costly repairs. If you notice any of the following signs, don't hesitate to call the professionals at Fite Plumbing for frozen or burst pipe repair: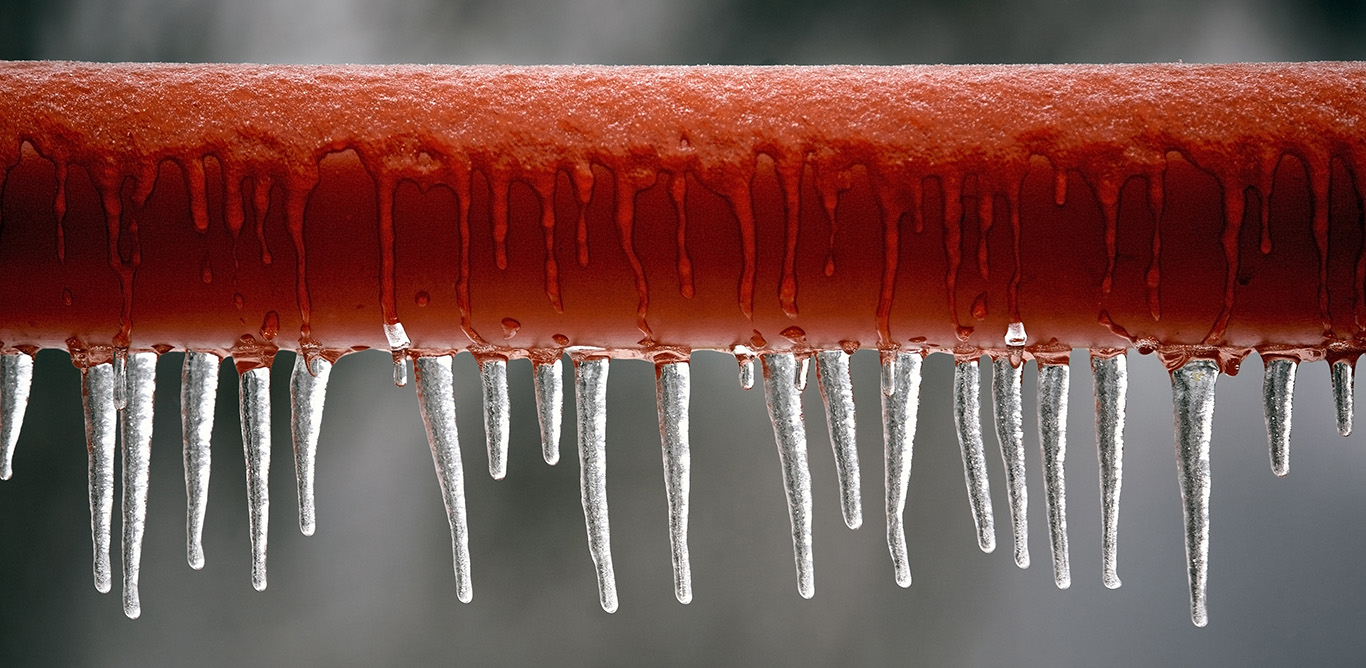 Slow & Uneven Water Supply?
Experiencing changes in water pressure, such as slow or uneven water flow or a complete lack of water, may indicate a cracked, frozen, or burst pipe that needs repair. Low water pressure can also contribute to drain clogging. In such cases, contacting the frozen burst pipe repair experts at Fite Plumbing is best.
Fresh Water Marks on Your Walls?
Most plumbing lines in Plainfield, Indiana, are hidden behind walls or run through ceilings. So if you notice new marks or dampness on your walls, you already have an idea of where the burst or cracked pipe might be. All you need to do is call the reliable plumbers at Fite Plumbing for immediate relief.
Has Standing Water Begun to Accumulate in Your Plainfield, Indiana Home?
If you're dealing with standing water in your home or notice sinkholes or puddles in your yard near the water main, you're likely facing a significant crack or frozen/burst pipe that requires immediate repair. In any case, contact the expert plumbers at Fite Plumbing for a prompt solution to your frozen or burst pipe problem.
No matter the extent of the issue, our frozen/burst pipe repair plumbers in Plainfield, Indiana, will assess the situation and determine the necessary repairs before any work is done. You can trust us to provide the best solution for your home's burst and cracked pipes.
Residential Burst Pipe Repair Special Offers Near Plainfield, Indiana!
How Soon Do I Need to Address a Frozen/Burst Pipe?
When a pipe burst, time is of the essence to contain and minimize the damage. At Fite Plumbing, we understand the urgency. So when you call us at (317) 271-5400, our team will respond swiftly and diagnose the problem at a competitive cost. Then, we'll take immediate action to address the frozen or burst pipe.
How Do I Know if My Pipes Burst?
Three common signs indicate that your pipes have burst: 
Water damage in your house

Changes in water pressure

Water discoloration and odor
If you encounter any of these issues, don't hesitate to contact Fite Plumbing today at (317) 271-5400. Our experts will provide the necessary assistance and guide you through resolving the burst pipe problem.

Fite Plumbing, Heating, and Cooling welcomes any project, large or small. Don't hesitate to contact us with any questions you may have about plumbing or the services we provide. We look forward to hearing from you.
Indianapolis, Plainfield, Avon, Mooresville, Greenwood, Whitestown , Fishers, Noblesville, Carmel, Zionsville, Geist, Brownsburg, Beech Grove and Central Indiana areas